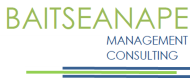 Baitseanape Management Consulting (BMC)
Baitseanape Management Consulting (BMC) is a leading business management and advisory consulting services firm operating in the public and private sector. With more than 20 years' experience in corporate governance and compliance, privacy, forensic services and internal auditing, BMC incorporates a powerful niched network of Internal and Forensic Auditors, Chartered Accountants and Compliance Officers. The Chief Operating Officer of BMC, Abel Pienaar partnered with TPN Credit Bureau to create the most dynamic POPI Compliance System in the market, the TPN POPI-Portal.

For more information please visit: www.bmcsa.co.za.
Visit website